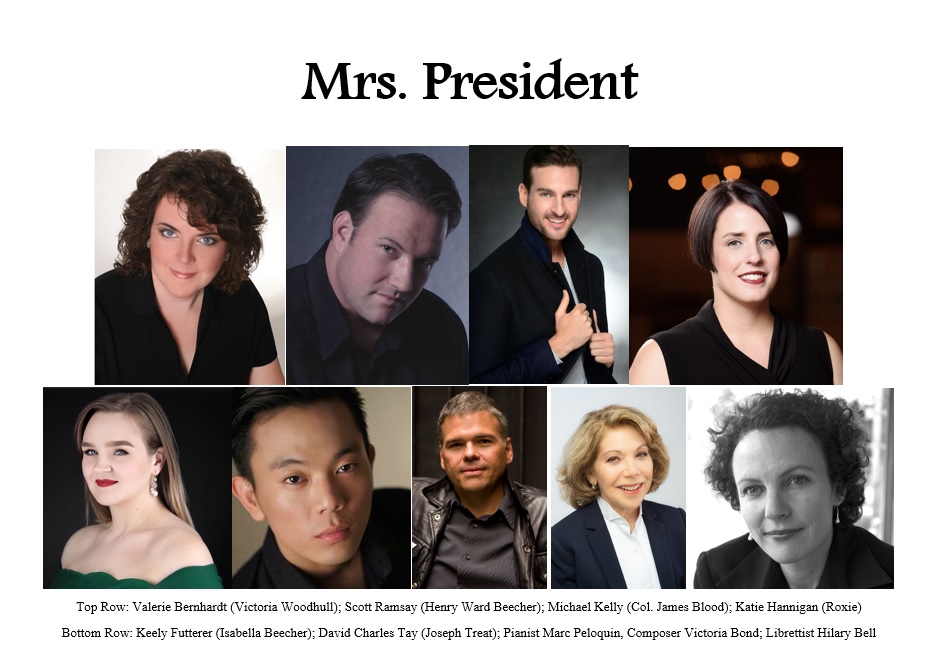 Mrs. President the opera
In honor of the 101st anniversary of Women's Suffrage, Cutting Edge Concerts will present selected scenes in concert of the opera, Mrs. President, about the first woman to run for President, by composer Victoria Bond, and librettist Hilary Bell. The opera highlights Victoria Woodhull, the first woman to run for President of the United States. A true revolutionary, she fought for women's rights and ran for the country's highest office in 1872, before women had been granted the right to vote. She was branded "Mrs. Satan" by the press because she posed a threat to society, and jailed on election night. In the final scene, Woodhull, in her prison cell, silenced but not defeated, looks ahead to a future generation of women who will realize her vision of equality.
The cast includes: Valerie Bernhardt (Victoria Woodhull); Scott Ramsay (Henry Ward Beecher); Michael Kelly (Col. James Blood); Katie Hannigan (Roxie); Keely Futterer (Isabella Beecher); David Charles Tay (Joseph Treat); Pianist Marc Peloquin
The Letters of Mademoiselle C. by Dalit Warshaw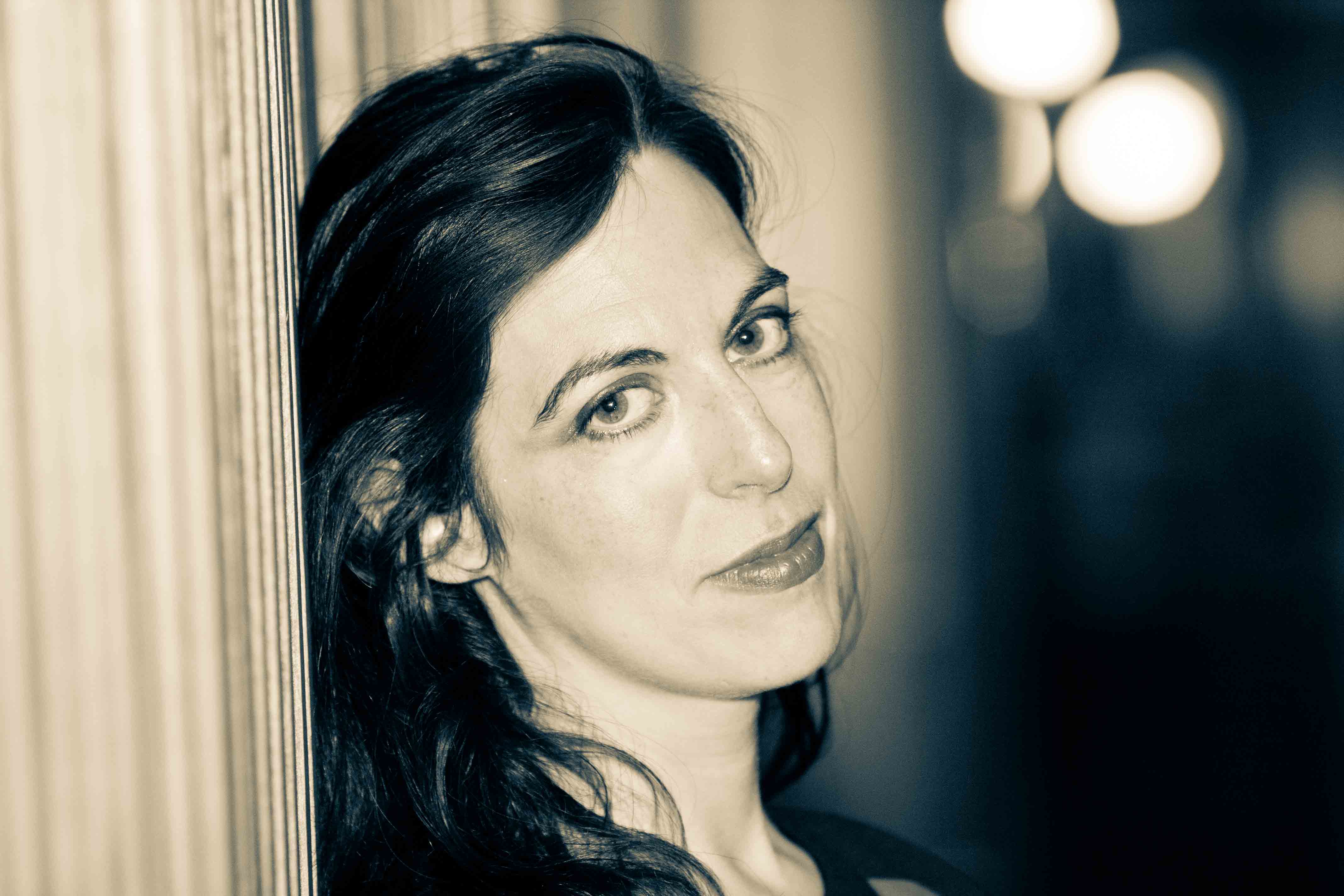 A protégée of Auguste Rodin, Camille Claudel (1864 –1943) was among the very few to blaze new pathways for women sculptors and gain recognition, flouting the bourgeois ideals that had determined the proper course of a woman's life. Claudel was termed a "Woman of Genius," yet her fall from grace was a disturbing and tragic ending to a young, brilliant career too soon cut short, as she fell into disrepute and ultimately into what her family characterized as madness. In this cycle, Camille Claudel's story is narrated through a series of five musical "letters," each addressed to a different significant figure in the artist's life. The text is significantly inspired from the words of Camille, the sculptor Auguste Rodin, and her brother, the poet and diplomat Paul Claudel.