Cutting Edge Concerts New Music Festival exists to celebrate, support and promote the work of living composers. Over the past 27 years, works by more than 250 composers have been played by some of the best performers in the country. Audiences have delighted to on-stage conversations between host and founder Victoria Bond and the composers themselves. The 2023 season will mark the 27th year of the concert series, which Chamber Music America has called "a full-throttle commitment to contemporary music."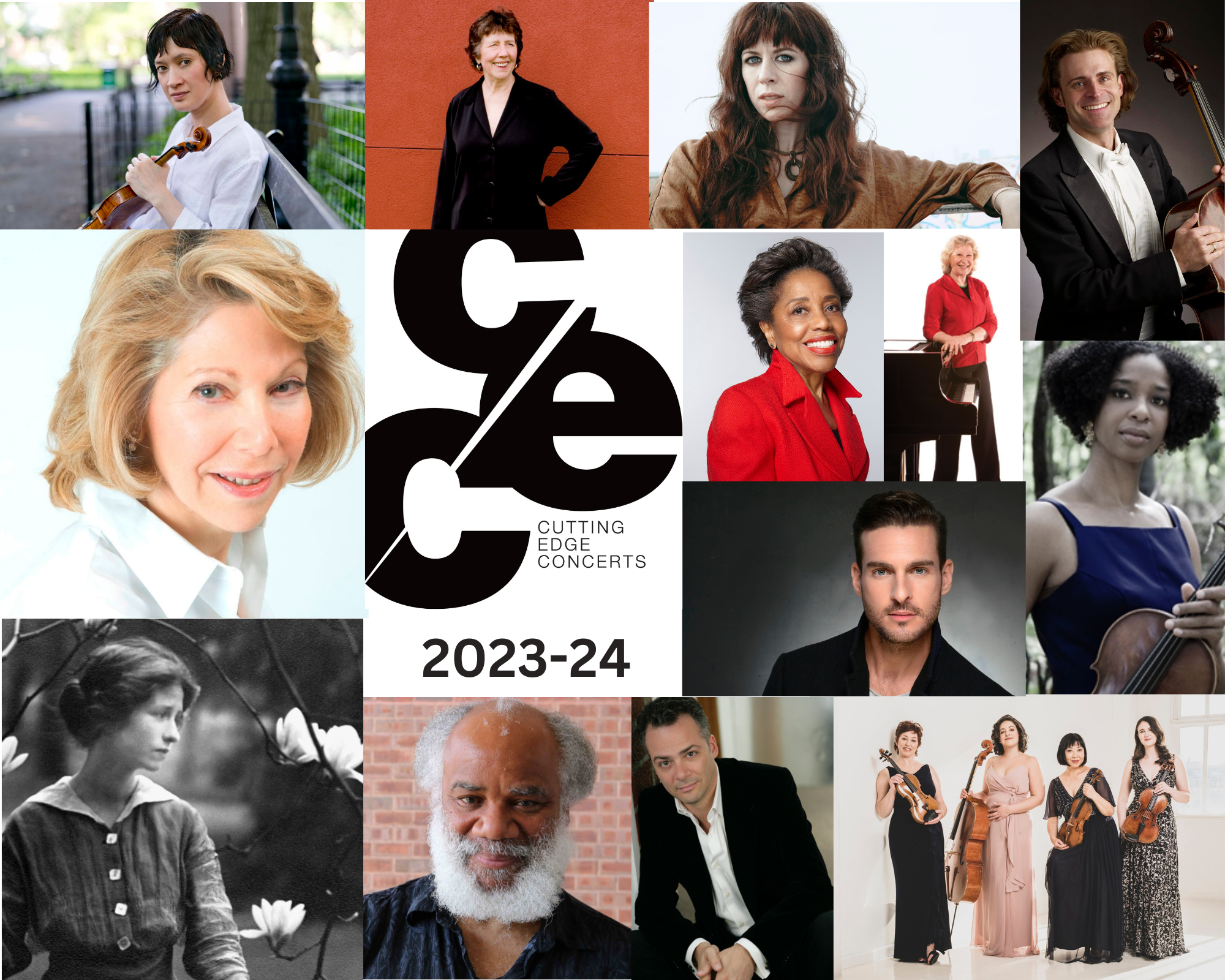 May 24, 2023:
The Way of Mountains and Desert
Enjoy this video recording of our May 24th concert in a truly magnificent space! The program features works by composers James Nyoraku Schlefer, Ron Warren, and Philip Glass.
Support Cutting Edge Concerts New Music Festival
Contributors are able to make completely tax deductible donations, and are always acknowledged in our concert programs.